Dwayne Johnson shares the poster for Young Rock season 3, which teases more of a focus on wrestling and the origins of that iconic eyebrow raise.
Dwayne Johnson shares the poster for Young Rock season 3. Co-created by Jeff Chiang and Nahnatchka Khan, with Johnson serving as an on-screen narrator, Young Rock debuted on NBC in February 2021. Since its inception, the sitcom focuses on different periods in Johnson's life. From growing up around professional wrestlers, to his struggles in high school and his time as one of the most popular WWE superstars of all time, Young Rock features a trio of actors to depict the main character's evolution over the years. It also features an ensemble cast that includes Adrian Groulx, Bradley Constant, Uli Latukefu, Stacey Leilua, Joseph Lee Anderson, and Ana Tuisila.
Young Rock season 2 began incorporating more of a focus on Johnson's wrestling career. Although earlier episodes had focused on the character's time on the football field, the sitcom started to introduce legendary WWE characters like "Stone Cold" Steve Austin, Mankind, and The Undertaker. The writers also made a point to highlight Johnson's first outings in the squared circle, reminding viewers that he wasn't always the sport-defining phenomenon that he would eventually become.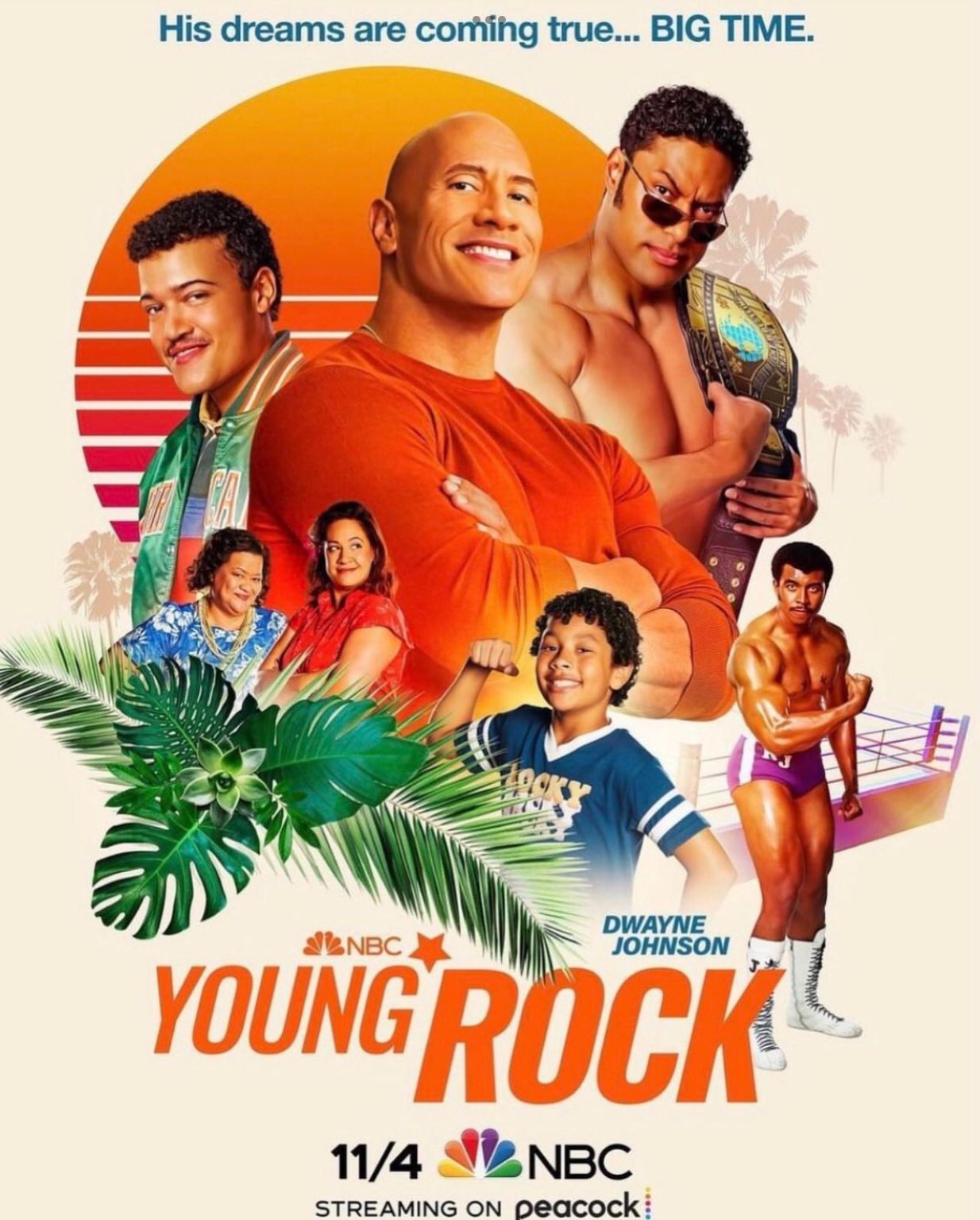 But, as revealed by Johnson in a new poster for Young Rock season 3, the comedy will soon delve into how the wrestler gradually became The Rock. The poster shows several of the sitcom's returning characters and previews some of the other major storylines. But one part that will stand out to wrestling fans is how accurate Latukefu looks as The Rock. He's proudly carrying the Intercontinental Championship and he even has the unforgettable eyebrow arch down perfectly. Young Rock season 3 debuts November 4 on NBC. You can check out the poster above.
What To Expect From Young Rock Season 3
Young Rock season 3 will put an end to the storyline that sees Johnson running for the president in the future. He'll lose his election bid. However, he will still be called on to offer advice and help solve problems. But in terms of Johnson's WWE career, which is the focus of the poster, the writers have teased that it's not all triumph. The show will explore Johnson's trouble in getting the audience to react favorably to him, even to the point where he seemed to be a doomed prospect at one point.
That itself could be a story that fuels an entire season of television: how one of the most derided wrestlers ultimately ends up defining the very company that he works for. There are a few important steps that happen before Johnson makes the turn from plucky Rocky Maivia to the ultra-cool persona The Rock. If it handles it well, and with care, Young Rock season 3 will be a season that's well-worthing watching for WWE fans especially.
Source: Dwayne Johnson