HBO unveils a new poster for The Last of Us, bringing a moment from the apocalyptic video game series to life while confirming a rumored release date.
A new poster for The Last of Us confirms the show's official release date and reveals a new moment from the game rendered in live-action. The series is based on the video game The Last of Us, which was originally released in 2013. The game follows a post-apocalyptic survivor named Joel who is attempting to protect a young woman named Ellie, who may possess the secret to developing a cure for a form of zombie-ism caused by a mutant fungus that turns humans into cannibalistic monsters known as Clickers.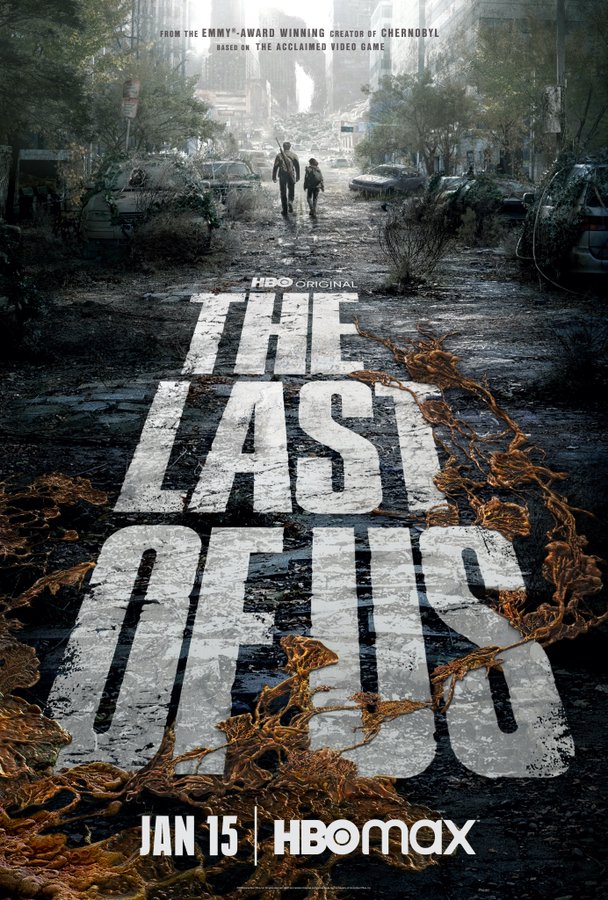 In HBO's upcoming series, Joel will be played by Pedro Pascal opposite Bella Ramsey as Ellie. The show will avoid an episodic structure, instead following one serialized narrative that includes certain shocking moments that were cut from the original script of the game. The cast of the series also includes Gabriel Luna, Merle Dandridge, Anna Torv, Murray Bartlett, Nick Offerman, and Yellowjackets alum Melanie Lynskey.
Today on the official HBO Max Twitter account, the network shared an official poster for The Last of Us. Accompanied by the caption "To the edge of the universe and back," the image shows Joel and Ellie making their way down an abandoned highway, a huge city looming on the horizon. The poster also officially confirms that the show will be debuting on January 15, 2023, a date that was recently leaked online.
The Last Of Us Could Be HBO's Next Blockbuster Show
Over the years, HBO has become known for their big-budget blockbuster series including Game of Thrones and Big Little Lies. However, many of those shows have ended, and the platform is searching for new water cooler series to fill those gaps. This year saw the premiere of the Game of Thrones prequel series House of the Dragon, which went toe to toe with Prime Video's The Lord of the Rings: The Rings of Power to establish itself as a fantasy hit in its own right, but now that season 1 has ended, The Last Of Us has the opportunity to swoop in and become their next buzzy property.
One thing that could help The Last of Us in this regard is how long it took to mount the series after HBO announced its intention to adapt it. This has allowed anticipation to build to a boiling point, especially as the announcement came around the same time that the game The Last of Us 2 was released on store shelves. People who were already fans of the games were excited, and the new game allowed many more stragglers to catch up, so there is a huge groundswell of fans waiting to adore the show, should it nail the atmosphere of the original games.
Source: HBO Max